Wall insulation can be one of the most effective ways to address your homes efficiency. In most homes heat is lost most through the walls. Before committing it is vitally important to have a good understanding of what wall insulation options are available to you. It can be more costly to remove and replace unwanted layers than to install the correct ones from the start. You may already have one of the following forms of insulation and might be thinking about making a swap for an up to date alternative.
Cavity Wall Insulation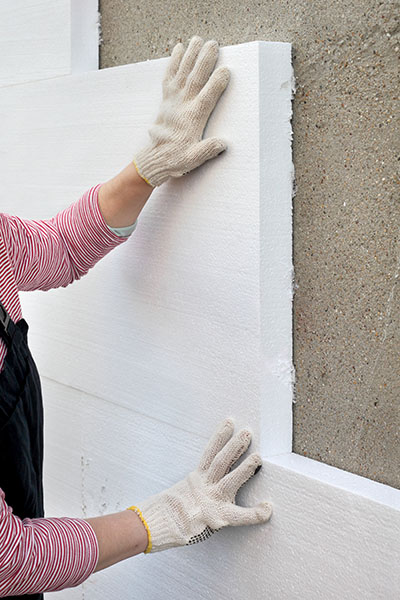 With this method the main objective is to fill your existing wall cavity with agents that will boost thermal reflection or heat retention. The wall can be stabilized while also being made more resistant to the effects of condensation. Depending on the exact method used, it can be completed faster than solid insulation layers, and can be more affordable.
Internal Insulation
Internal Insulation can be fitted when your walls have no cavity. They can help to provide thermal insulation in places where it is not desirable or practical to fit external facing layers. Internal insulation can have an impact on the aesthetic or walls, as well as takes place indoors so is regarded as more disruptive that cavity insulation.
External Wall Insulation
External wall insulation is one of the least disruptive forms of insulation service, as is fitted to the outside of the house. You and your family can continue your usual daily routines without being obstructed by the work as it is completed. Another huge benefit is the fact that the interior if your home is no affected. Form a performance perspective, extremal solutions overcome thermal bridging factors that hinder internal and cavity insulation.
Expert Insulation Services
It is always important to ensure your installations are handled by trained professionals that will be able to provide the best advice for your particular circumstances. Air Duct Cleaning Venice offers professional insulation services that include an analysis of your home to identify the most essential areas to address.
Call today for a quote or to arrange a visit from one of our expert technicians.